Certain incidents happen that remain indelible in the minds of all humans. You can point to the landing on the moon in 1969 or the unfortunate terrorist attacks of 9/11. That same way, if you can anybody who has even watched television or listened to music or even seen a poster: "Where were you the day Michael Jackson died?", chances are that they will be able to tell you their exact location on June 25, 2009 when Michael Joseph Jackon passed away.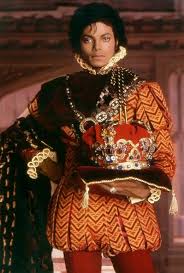 Michael Jackson was more than a songwriter, musician and a performer: he was a cultural icon, a force or nature the likes of which will definitely not be seen again in this generation.
His was a life and a career that spanned nearly six decades, most of which was spent onstage and in the spotlight. He was the eighth of ten children born to Joseph and Katherine Jackson, a working class couple in Gary, Indiana. When Michael was 6 years old, his father formed a group with him and his older brothers: Jackie, Tito, Jermaine and Marlon. Jackson 5 as the group was known, scored their first country wide hit in 1970 with I Want You Back, which reached number 1 on the Billboard Hot 100.
Although his father insisted the group's success was not down to one brother, it became quickly apparent that among the incredibly gifted brothers, there was one whose star was destined to shine brighter than the others: Michael. In time, he started to make moves as himself, acting in the musical The Wiz. It was the first time he would explore his talents outside of his brothers and although the play didn't do particularly well, Michael stood out as one for the future.
That future didn't take long to arrive: his 1979 album Off The Wall established Michael as a legitimate entertainer and sold over 20 million copies, as well as landing his first Grammy Award for Don't Stop Till You Get Enough. The following decade was ruled completely by Michael Jackson and it was in this period that he became the MJ that we world came to adore. With songs like Thriller, Billie Jean, Wanna Be Starting Something, BAD, We Are The World and many more, Michael Jackson became the King Pop, earning hundreds of millions of dollars along the way and giving back to charity throughout the course of his career.
His reign was so impactful that young children all across the world wanted to be Michael Jackson, with his spectacular fashion, shiny gloves and his gleaming white socks. And when he turned his back to do his trademark moonwalk dance, the whole world went crazy!
That hasn't changed much since 2009 when he died of cardiac arrest. His influence on the music and entertainment world is still unreachable. The Guinness Book of Records lists him as the Greatest Star In The World and the Most Successful Entertainer of All Time. At the time of his death, Michael Jackson was worth $236 million. Today, the Jackson estate is worth a breathtaking $2.1 billion.
Michael Jackson may have died just as the world was getting introduced to the power of social media. Nevertheless, today he's still the biggest name in world entertainment. On the tenth anniversary of his death last year, the Jackson estate released a statement which read in part: "A decade later, Michael Jackson is still with us, his influence embedded in dance, fashion, art and music of the moment. He is more important than ever. But the true measure of Michael was his giving to others, which came in many forms. We best remember Michael by paying tribute to his legacy of philanthropic work and ask music fans everywhere to make a difference in their community, whether it's planting a tree, volunteering at a shelter, cleaning up a public space or helping someone who is lost find their way."
Truer words have never been said.
– Boom buzz Nigeria