Opening Churches and mosques could be suspended in Ogun State.
CLICK REGISTER TO JOIN
by Agbaje Opeyemi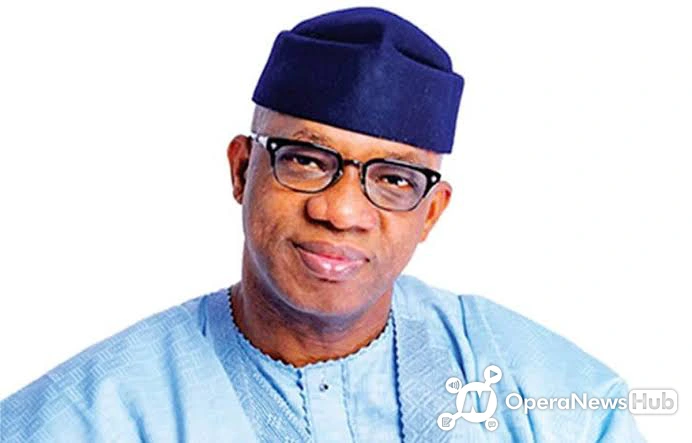 Ogun State government had earlier revealed plans to reopen worship centres on the 19th of June as it entered the second phase of easing Lockdown.Recent developments in Lagos State and Ogun State could however make Ogun State government to rethink their plans. Lagos State embarked on plans and guidelines on reopening worship centres before Ogun State announced it's own plan.
Lagos State ate however suspended its plans following the death of one of it's a prominent politician, Adebayo Sikiru Osinowo in the State amid rise in deaths of Covid-19 patients in the State.
Ogun State is also facing challenges of its own in the fight against the novel Corona Virus as Dr Tomi Coker, the Ogun State Commissioner for Health is currently under 14 days isolation after his driver tested positive to the virus.
Recently 104 Covid-19 patients were discovered in a single company in Sagamu, Ogun State. As at today, Ogun State has a total of 586 confirmed cases as seen below in and official report by NCDC.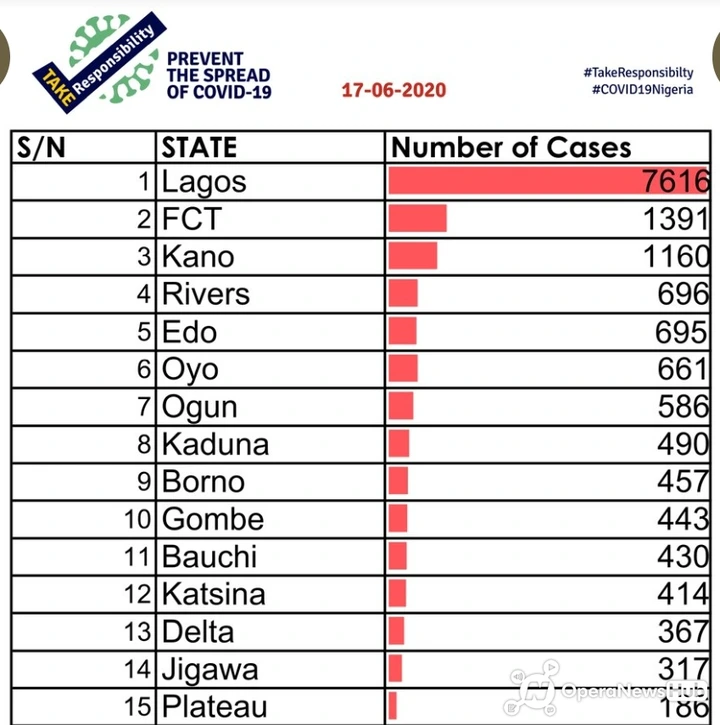 Recent developments indicate that Ogun State government may rethink it's plans to reopen worship centres as the curve seems to be on the rise in Ogun State. Cases have notably continued to rise in Ogun State and it is even at risk as it's neighbouring States, Lagos and Oyo State are among the 10 states with the highest Covid-19 cases in Nigeria.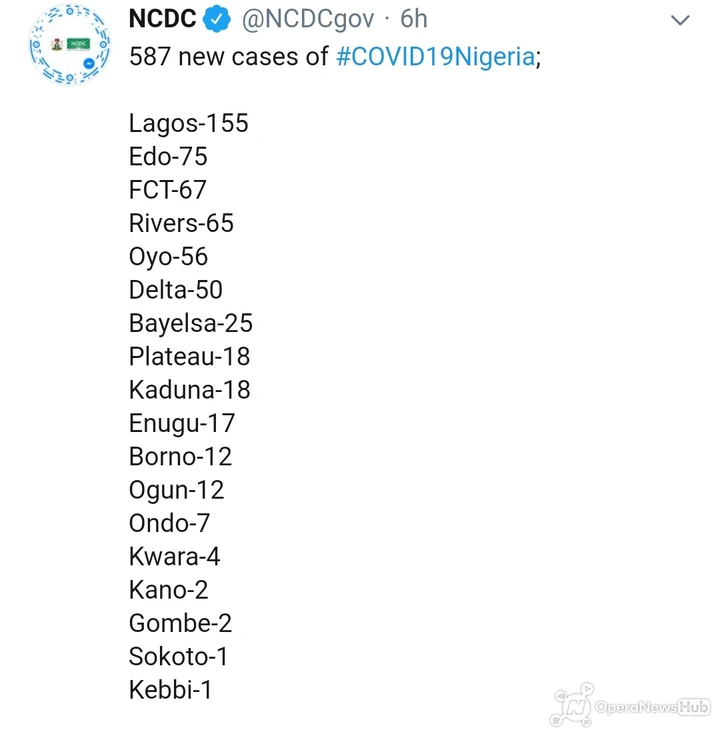 Above is the latest official report of new Covid-19 cases in Nigeria wit Ogun State having 12 cases. No one knows for sure how many residents of Ogun State these 12 cases have come in contact with.Ogun State Governor, Dapo Abiodun might communicate his final decision through the press on the reopening of worship centres in Ogun State tomorrow, 19th of June at the Governor's Office in Oke mosan, Abeokuta

CLICK REGISTER TO JOIN