CLICK REGISTER TO JOIN
It's sad to say, but we all know how a lot of graduates on Nigeria find it hard to get a white collar job after they graduate and finish their NYSC in Nigeria due to the low rate of employment and work in Nigeria.
The story is not different from this young graduate Identified as AbKnight. He took to his twitter page to make fun of girl who have the habit of begging guys money online by inviting them to work with him, and the post went viral and he decided to tell his life story and use the opportunity to ask for a career to whoever can help him.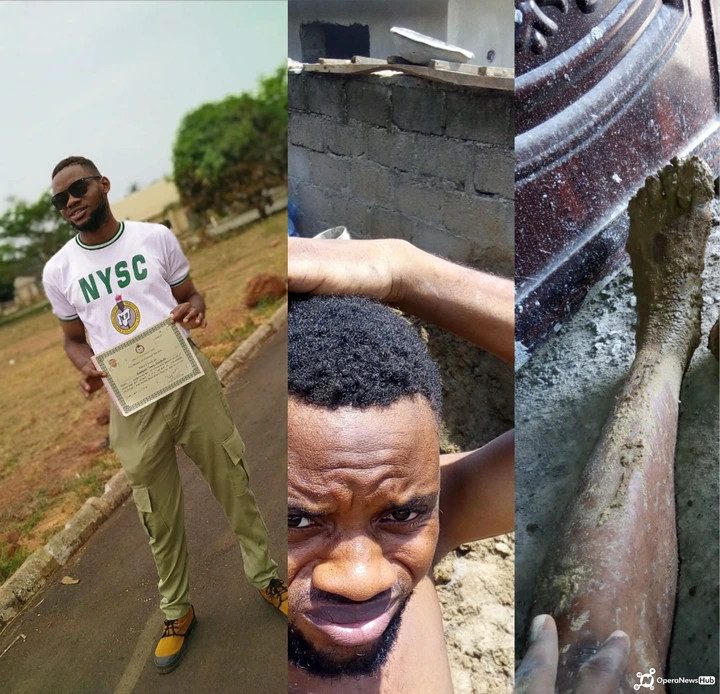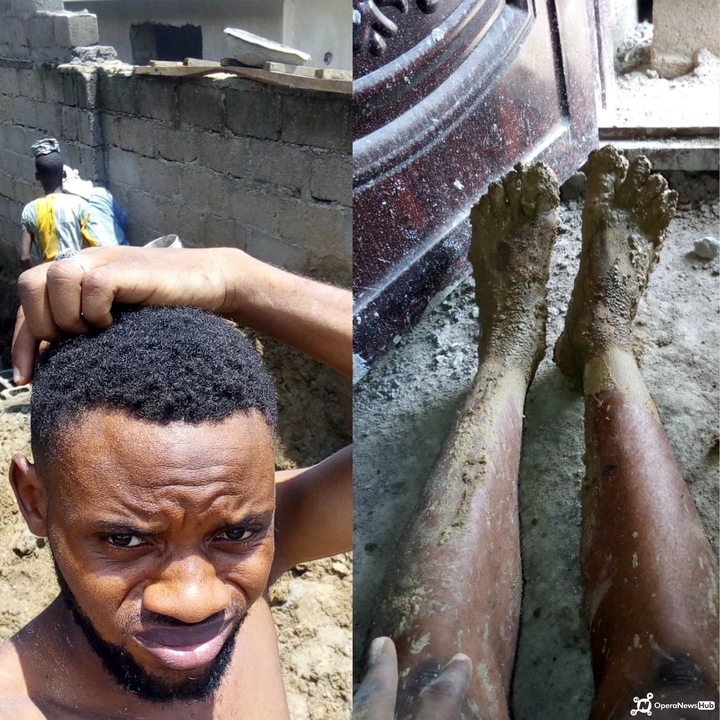 He tweeted "For those of you wey want 2k urgent. I dey site Ooh. Make una come join hand. We need 5 more people".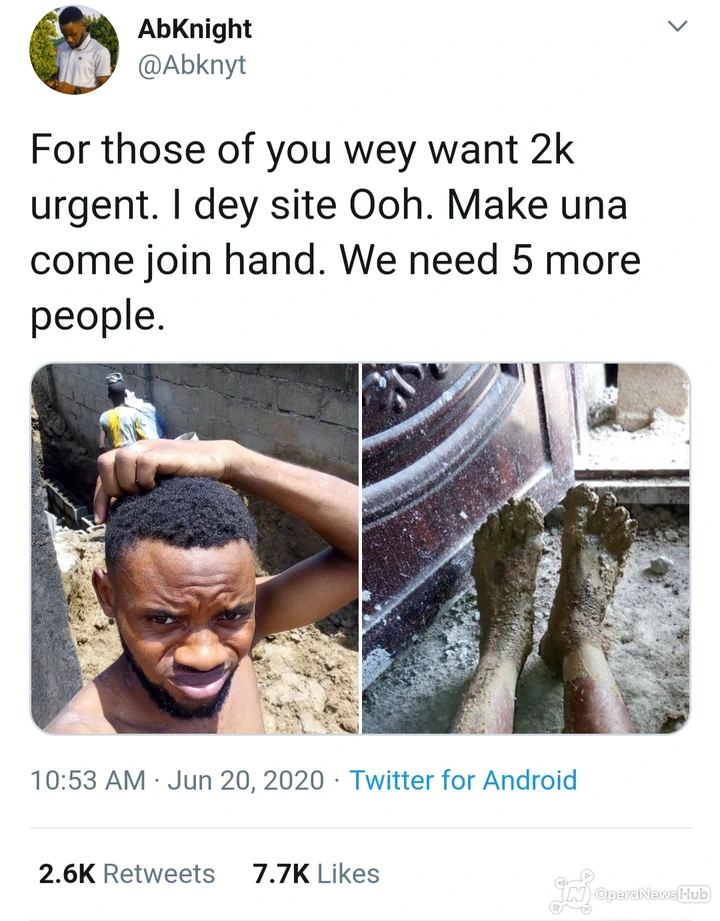 After the post went viral, he continued by tweeting, "I'm short of words right now. Pics went viral than I tried to make of it. I'm a graduate of microbiology from ABU, Zaria. I've been job hunting but alas. Applied for MSc.
Can't recall when last I checked the portal even before the pandemic. Opted for a passion driven career. which is photography (with my phone).
The hash tag #AbknytFlicks got you. I would appreciate your kind gestures in any form of getting a career. For the site, I don't do it for pay, it was our course to raise mama a house. Thank you so much".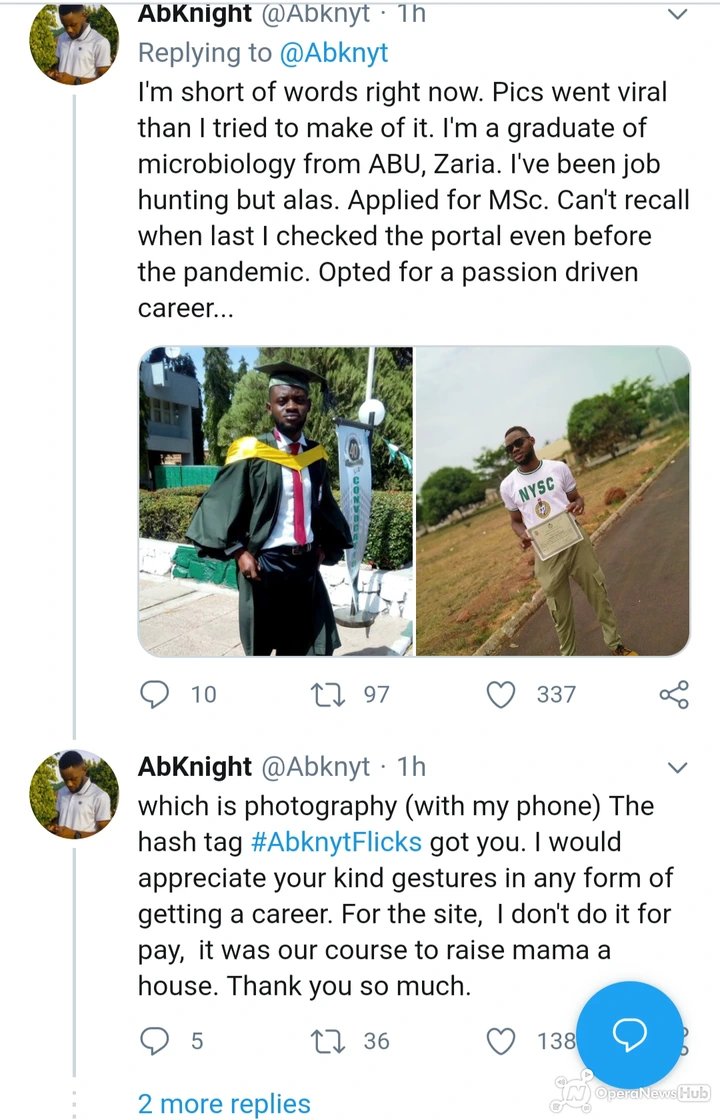 See some photos from his graduation and NYSC service photo.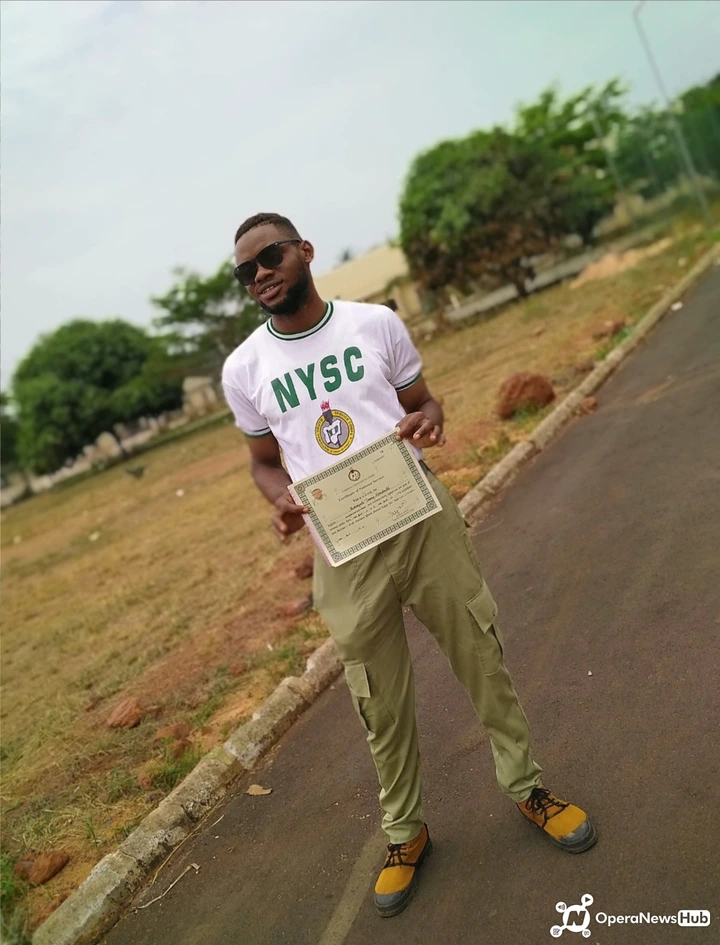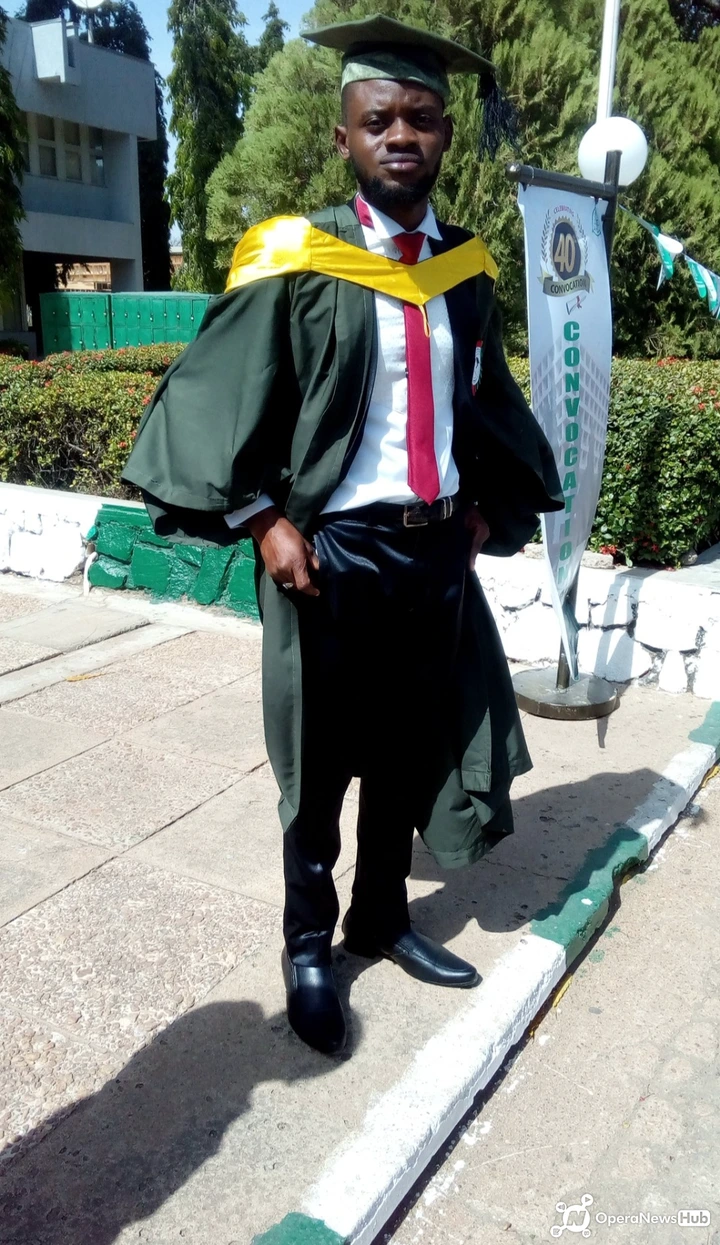 It's sad to see people who have the zeal to go to school and be learned ending up doing some job that doesn't fit in to the career they chose. May God help and fix Nigeria so the rate of unemployment among the youth and graduates at large will reduce.
What are your thoughts about this ?. This kind of stories does nothing but reduce the spirit of education in the younger generation. Leave a comment on the comment section below.
CLICK REGISTER TO JOIN