June 20,2020.  9:40Am
It is unforgettable that, for some months now, the Federal government had declared lockdown, and enforced curfew on citizens in order to curtail the spread of Covid-19. All citizens had waited patiently on the government to rule out the lockdown.
The President Muhammed Buhari led administration has been under severe pressure to reopen schools in the country, as part of lockdown easement just like ban on religious centers and financial institutions have been lifted.
Honesty, since the shutdown of all educational sector, reopening of schools in Nigeria has been a bone of contention between the government and the citizens, as students and parents express concern about continuing closure of schools.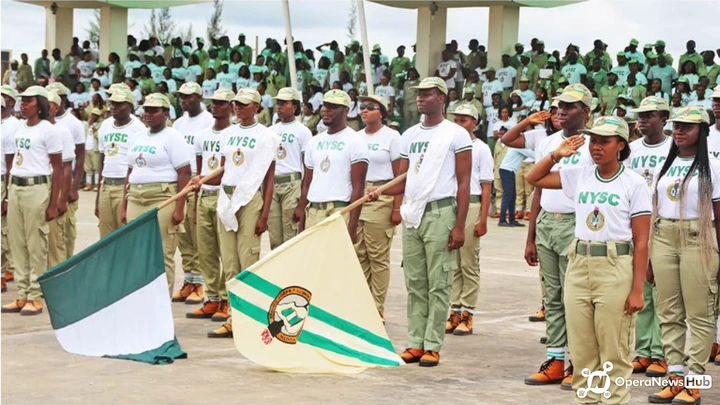 frankly, All 2020 Corp members and NYSC aspirants are stranded due to the continuing closure of schools by the federal government because, final year students have not written their exams and Corp members were vacated from 3 weeks camp so as to ease the spread of coronavirus in Nigeria.
looking at this, all 2020 Corp members and NYSC aspirants should take note of this;
The National Youth Service Corps (NYSC), has announced the suspension of group biometric clearance for all Corp members.
This was made known when the Director-General of the scheme stopped the weekly community development service Infinitely, and was signed by the Director of press and Public Relations, Mrs. Adenike Adeyemi noting that biometrics clearance has been suspended because of the deadly covid-19 disease.
Ibrahim brought out the truth saying that NYSC are considering if corps will be doing their monthly clearance at their local government offices without forming clusters as he added that the safety of corps members is a priority to them.
Seeing the above decision, do you think suspension of group biometric clearance is a good good measure to contain the spread of coronavirus?
Tell us your opinion on the comment section below because, your feedback counts.
Share to your friends let's also hear what they have to say on this.
Remember no abusive words, as every comment is being monitored.
Stay Safe And Connected.