Jun 21, 2020 9:10 AM
CLICK REGISTER TO JOIN
The popular Nigerian Actor Yul Edochie has reacted to the Death of the Former Miss Lux Ibidun Ajayi-Ighodalo.
Recall, that the 40-year old former Miss Lux died in her hotel in Port Harcourt, Rivers state on June 14. Reports stated that the CEO of Elizabeth R, a public relations and event management died of cardiac arrest.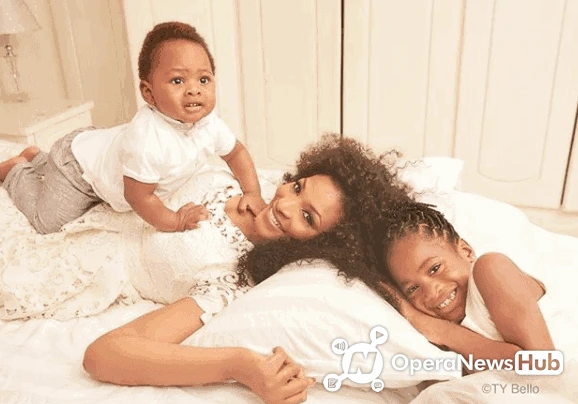 The burial of ex-beauty queen and event planner, Ibidun Ajayi-Ighodalo, took place at the Vaults and Gardens cemetery in Lagos State yesterday, June 20 and the service was attended by her family members, inlaws, friends, Governor Rotimi Akeredolu of Ondo state, deposed Emir of Kano Sanusi Muhammad II, and many others. Prayers were offered for the repose of her soul as well as for God's protection for her husband, Pastor Ituah Ighodalo, their two children Keke and Zenan, her mother, her siblings as well as her work and the foundation she left behind.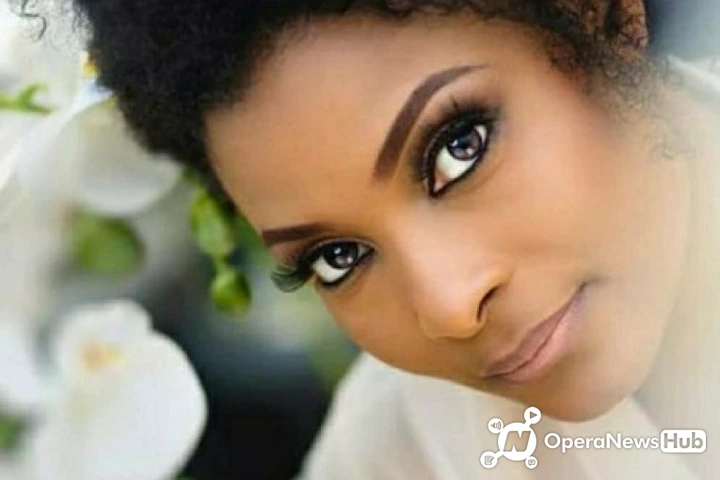 Yul Edochie on reacting to her painful and sudden death took to his social media platform to share his own thoughts and how he feels about her sudden demise.
According to Yul, though he has never met her, but watching her videos brought tears to his eyes, as she was so full of life, full of love for humanity. He asked why feels there's more to her death than the cardiac arrest story?
Yul added that if anyone took her life, he or she is going to face the Wrath of God. He said May her gentle soul Rest in Peace.
Screenshot: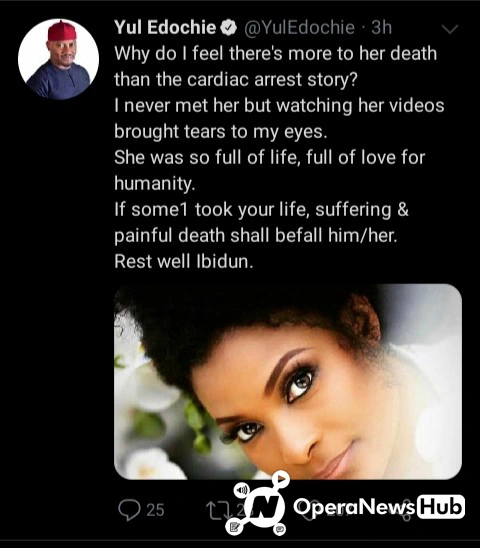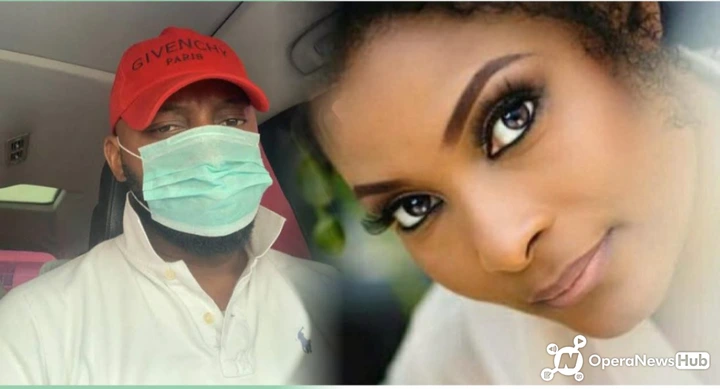 Like and Share your thoughts.
CLICK REGISTER TO JOIN